MEA Solution
Discreet & Limited Depth Trench Drainage
Hydro Shallow Channels
The ideal drainage solution when workable depth is limited. Hydro can supply their Supreme Polymer Concrete Channel systems in 60, 80, 110, 130, 220mm overall depths in the Z/S and C series ranges. As per the Supreme range, the Hydro Shallow Channels range includes a large variety of grate and accessory options for a complete drainage solution.
Hydro Topslot
The Topslot is used in conjunction with any of the Hydro Supreme, Solution or Mearin channels and can be manufactured in galvanised or stainless steel. An inspection unit can also be provided for easy maintenance of the channel or inline sump. For more information please contact Hydro.
Application Examples – Includes balconies, bathrooms, multi-level carparks, suspended slabs, courtyards, public areas, patios, restricted depth applications.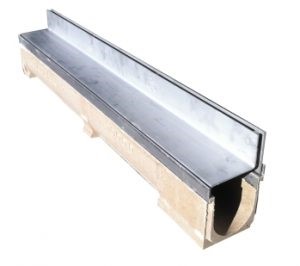 Technical Data
For detailed info on each above product range including Channels/Grate Options/ Accessories
MEA® DRAIN Solution Channel Sizes
Available Channel Systems – Click on each drawing for size options. For further info see Tech Data above.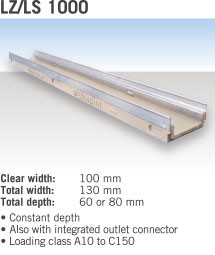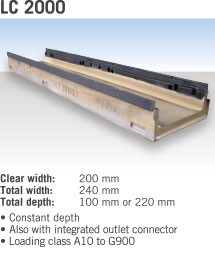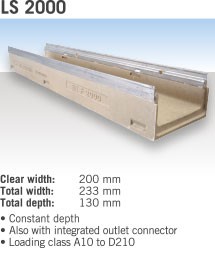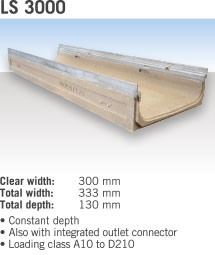 Solutions In Practice