The Project
As a concept in the planning for more than 5 years, the recently completed Burnett Heads Town Centre streetscapeproject has revitalised the Bundaberg region. The $8.3 million redesign delivered improved infrastructure, including wider footpaths, landscaping, on-street parking, new smart technology and upgraded sewerage infrastructure.
The brief of the project detailed the need for highly functional and economical drainage solutions suitable for local use, while still delivering the coastal aesthetic most enjoyed by this seaside community. The Hydro team delivered outstanding results with strong and versatile polymer concrete drainage channels, combined with practical and discrete ductile iron and stainless steel grating.
With Hydro Supreme polymer concrete drainage channels, integrating high quality drainage performance, reliability, and aesthetics is achievable. Available in two designs, Hydro's unique polymer concrete trench drainage solutions can be integrated with a galvanised steel edge or stainless steel edge rail.

Manufactured from natural mineral products including quartz, basalt and granite, these polymer concrete channels are built to last in terms of function and benefits for the public and environment. For more information contact the team on 1300 GO HYDRO or visit www.hydrocp.com.au.
Photo Gallery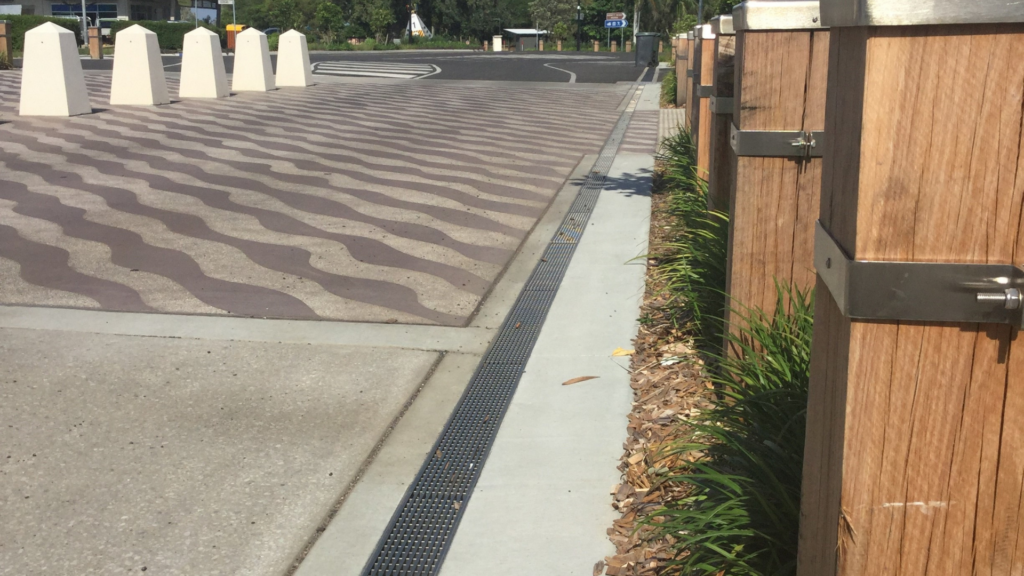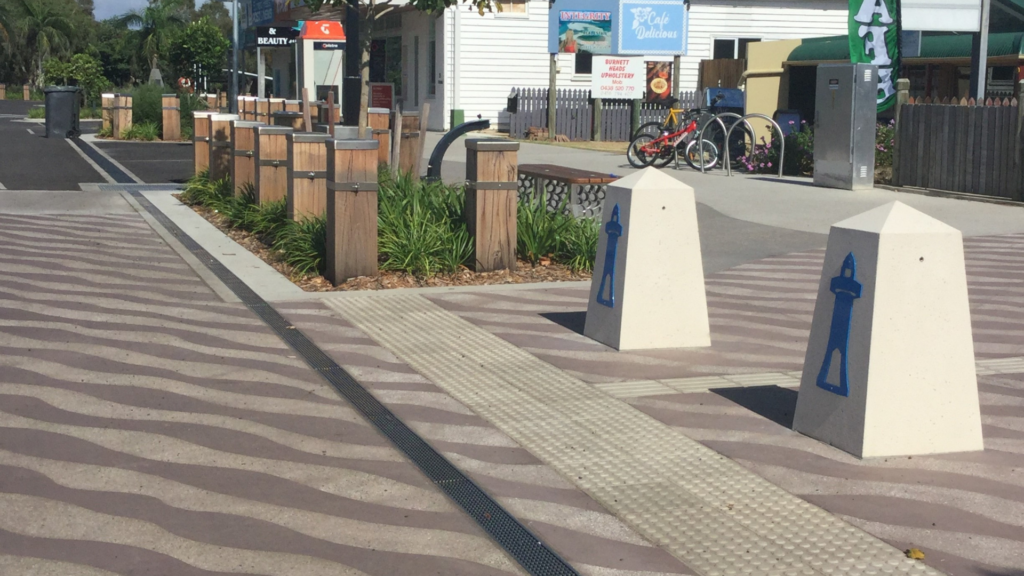 Products Used
S1000.0 Stainless Steel Edge Polymer Concrete Channel (150mm total depth)
123mm Stainless Steel SureGrip Heelguard Grate, Class B, Grade 304, 7mm gap – CLIPFIX
C2000.0 Cast Iron Edge Polymer Concrete Channel (200mm total depth)
223mm Ductile Iron longitudinal heelguard grate- Class E 0.5m PROFIX
Other products used in this project:
Various grated trenches & stormwater pits