Grates
Hydro Construction Products specialises in servicing the water management/drainage and concrete cutting industries with quality products and service to meet the needs of our customers no matter what the project.
Stainless Steel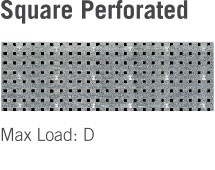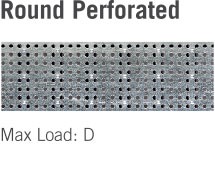 ---
Wedgewire Heelguard Options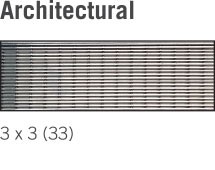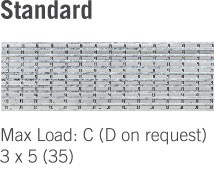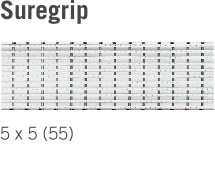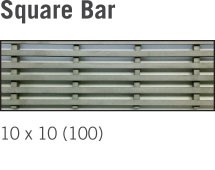 ---
Heavy Duty
Grates & Frames Technical Data
Class A – Hydro pedestrian grates and frames with a class A load class are designed for areas with high foot traffic and where high heels on shoes are protected from falling through gaps.
Class B – Designed mostly for foot traffic but with stronger construction than pedestrian only, Hydro load class B grates and frames are designed for applications where it is likely that a car could occasionally drive over.
Class C – Made to withstand constant pressure from vehicle traffic such as cars, utilities and trailers, Class C load grates and frames are ideal for roads, car park entrances and driveways.
Class D – Comparatively lighter than alternative methods such as cast iron or fabricated mild steel, Stainless Steel bar grating with a D class load maintains the constructed strength required to bear large and heavy loads.
| | | | | |
| --- | --- | --- | --- | --- |
| LOAD CLASS | WIDTH OF GRATE | MIN. DEPTH OF GRATE | LOADED TESTED TO (ULSDL) | FRAME TO SUIT |
| A | 70-125mm | 20mm | 10kN | 25x25x5mm |
| A | 130-200mm | 25mm | 10kN | 30x30x5mm |
| A | 205-350mm | 45mm | 10kN | 50x50x5mm |
| B | 125-150mm | 25mm | 80kN | 30x30x5mm |
| B | 155-350mm | 45mm | 80kN | 50x50x5mm |
| C | 25-150mm | 25mm | 150kN | 30x30x5mm |
| C | 155-350mm | 45mm | 150kN | 50x50x5mm |
| D | 150-350mm | 45mm | 210kN | 50x50x5mm |
Class A – Walkway Applications – Load Requirement 10kN
Class B – Carparks/Footpaths/Maintenance Vehicles – Load Requirement 80kN
Class C – Roads/Carpark Entrances/Driveways – Load Requirements 150kN
Class D – Heavy Vehicles – Highway Traffic/Semi -Trailers/Forklifts/Pallet Jacks (food processing applications) – Load Requirements 210kN