Polymer Module Cable Ducting
Features & Applications
Hydro Construction Products' Modular Cable Ducting are manufactured from the same high quality non corrosive Polymer Concrete as their drainage channel & cablepit counterparts as a cost effective electrical /communications ducting solution for most projects throughout Australia & New Zealand. Each unit of cable duct is manufactured with male/female interlocking joints for easy installation, can be combined with cablepits to change direction of ducting & is supplied with a variety of covers to suit specific applications.
Hydro Construction Products' Modular Cableduct are available in the C Series and Z Series..
C Series
Duct with Cast Iron Edge Rail – 1000mm lengths
Ductile Iron Covers – 500mm lengths
Class F & G
Widths – 100mm,200mm,300mm
Depths – Various dependant on width
Z Series
Duct with Zinc Edge Rail – 1000mm lengths
Galvanised Steel Covers – 1000mm lengths
Class B
Widths – 100mm & 200mm
Depths – Various dependant on width
Typical applications
Pedestrian areas
Domestic driveways
Schools
Parks
Car Parks
Service Stations
Streetscapes
Key features: Pits
Lightweight, compared to traditional cement concrete
Manageable: The majority of our Modular Cable Ducting can be lifted with one or two people.
Environmental Protection: Hydro Construction Products Modular Cable Ducting are leak proof and extremely resistant to liquid chemicals.
Tough Design: Designed for loading classes from A10 to G900
Cover Options: Available with cover options in Galvanised steel or ductile iron.
Trafficable: Combined with suitable covers to achieve Class A –G Loadings
Secure: Covers can be locked down to prevent theft and movement
Workability: Easily worked with grinding disks, masonry drills and chisels. No Steel Reinforcement.
Ageing Resistance: entirely frost proof, maintenance free and unsusceptible to wear.
Available: Hydro Construction Products Polymer concrete Modular Cable Ducting are distributed throughout Australia and New Zealand.
Versatile: Depth of Modular Cable Ducting can be supplied in various depths & widths.
Unique Feature: Special Manufactured Covers for Larger Ducting where there is a requirement for larger continuous access ducting to be installed, special manufactured covers can be supplied to specification and installed on top of in-situ trenches. For more information contact Hydro Construction Products.
C1000D (Cast Iron Edge Rail / Ductile Iron Covers)
Cast Iron Edge Rail / Ductile Iron Covers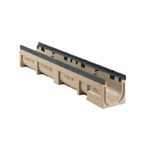 C1000D
| Part No. | Description | Material | Weight (kg) |
| --- | --- | --- | --- |
| C1000 | Duct – 100mm x 150mm x 1mtr | Polymer | 29.7 |
| C1010 | Duct – 100mm x 200mm x 1mtr | Polymer | 33.7 |
| C1020 | Duct – 100mm x 250mm x 1mtr | Polymer | 38.2 |
| – | Cover – 100mm x 0.5mtr | Ductile Iron | 4.2 |
---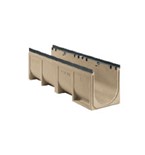 C2000D
| Part No. | Description | Material | Weight (kg) |
| --- | --- | --- | --- |
| C2000 | Duct – 200mm x 280mm x 1mtr | Polymer | 61.5 |
| C2010 | Duct – 200mm x 330mm x 1mtr | Polymer | 76.5 |
| C2020 | Duct – 200mm x 380mm x 1mtr | Polymer | 80.5 |
| – | Cover – 200mm x 0.5mtr | Ductile Iron | 9.0 |
---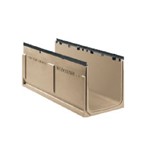 C3000D
| Part No. | Description | Material | Weight (kg) |
| --- | --- | --- | --- |
| C3000 | Duct – 300mm x 390mm x 1mtr | Polymer | 60.5 |
| C3020 | Duct – 300mm x 490mm x 1mtr | Polymer | 28 |
| – | Cover – 300mm x 0.5mtr | Ductile Iron | – |
---
Zinc Edge Rail / Galvanised Covers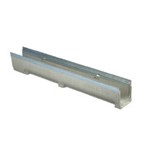 Z1000G
| Part No. | Description | Material | Weight (kg) |
| --- | --- | --- | --- |
| Z1000 | Duct – 100mm x 150mm x 1mtr | Polymer | 13.5 |
| Z1010 | Duct – 100mm x 200mm x 1mtr | Polymer | 17.2 |
| Z1020 | Duct – 100mm x 250mm x 1mtr | Polymer | 21.7 |
| – | Cover – 100mm x 0.5mtr | Ductile Iron | 4.2 |
---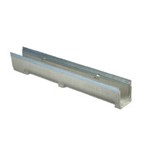 Z2000G
| Part No. | Description | Material | Weight (kg) |
| --- | --- | --- | --- |
| Z2000 | Duct – 200mm x 280mm x 1mtr | Polymer | 37.5 |
| Z2010 | Duct – 200mm x 330mm x 1mtr | Polymer | 43.0 |
| Z2020 | Duct – 200mm x 380mm x 1mtr | Polymer | 48.5 |
| – | Cover – 200mm x 0.5mtr | Ductile Iron | 9.0 |
Accessories for HDPE Pits & Covers
A full range of Accessories can be supplied & used in conjunction with the Polymer Modular Cable Ducting & associated Covers