Ductile Iron Access Covers
Key features:
Class Load Options: Available in either Class B or D (G on request).
Variety: Available in either a with recessed top (Concrete Infill) or Solid Top.
Load Transferring: Hydro Ductile Iron Covers are designed to sit inside a frame that is cast above the top of the polymer pit to restrict the load transferring.
Match with Surrounds: Coloured Concrete, Aggregate or Bitumen can be poured into the cover to match the surroundings of the environment. The Covers are not suitable to be used with pavers.
Multiple Edge Options: For aesthetic purposes a brass or stainless edge can be supplied on the Class B Covers only.
Lifting Keys: Short and Long Handle keys are also available to purchase.
Made to order covers
Can't find what your looking for? A large range of covers can be supplied or manufactured to suit various applications or requirements of projects. Covers can be manufactured from Galvanised Mild Steel, Galvanised Checker plate steel & Cast Iron as Solid Top Drop In or Recessed. Some covers can also be supplied with a locking mechanism where required. Where there is a requirement for pits to be installed, special manufactured covers can be supplied to specification and installed on top of in-situ pits. For more information please contact Hydro on 1300 GO HYDRO. Multipart covers are available upon request.
Solid Top Covers (Class B / Class D)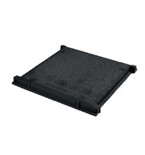 | Part No. Class B | Part No. Class D | CO Length x Width |
| --- | --- | --- |
| A66SB | A66SD | 600 x 600 |
| A96SB | A96SD | 900 x 600 |
| A99SB | A99SD | 900 x 900 |
---
Concrete Infill Covers (Class B / Class D)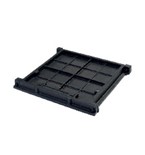 | Part No. Class B | Part No. Class D | CO Length x Width |
| --- | --- | --- |
| A30B | A30D | 300 x 300 |
| A45B | A45D | 450 x 450 |
| A66B | A66D | 600 x 600 |
| A96B | A96D | 900 x 600 |
| A99B | A99D | 900 x 900 |
---
Solid Top Circular Covers (Class B / Class D)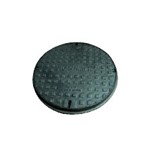 | Part No. Class B | Part No. Class D | Dimensions |
| --- | --- | --- |
| A60B | A60D | 614 diameter |
---
Recessed Circular Covers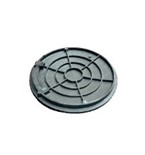 | Part No. Class B | Part No. Class D | Dimensions |
| --- | --- | --- |
| A60RSB | A60RSD | 614 diameter |