The Project
Stage 1 of the Northern Road Upgrade was an essential investment in Sydney's south-western roads. The first stage saw 3.5 kilometres of the Northern Road between the Old Northern Road at Narellan and Peter Brock Drive at Oran Park upgraded. The new road will lead to the Western Sydney Airport, once opened in 2026.
Hydro Constructions Products was extremely proud to be awarded the supply contract with Georgiou Group for an excess of 7000 meters of drainage products. This essential $1.6 billion upgrade currently serves around 15,000 motorists each day.
The Solution
With our population centres separated by vast distances, road transport infrastructure is critical to sustaining Australian communities. With a project brief that emphasised safety, Hydro Construction Products supplied our classic MEA c3000 Polymer Concrete channel with Ductile Iron High-Flow Profix Grates.
High Flow Profix Grates by Hydro offer improved safety for motorists, as the reliable and simple single pin 'Profix' fastening mechanism ensures no moving parts, even under extreme conditions. With large aperture slots that are less susceptible to flooding, the High-Flow Profix Grate by Hydro truly guarantees no less than top performance.
Photo Gallery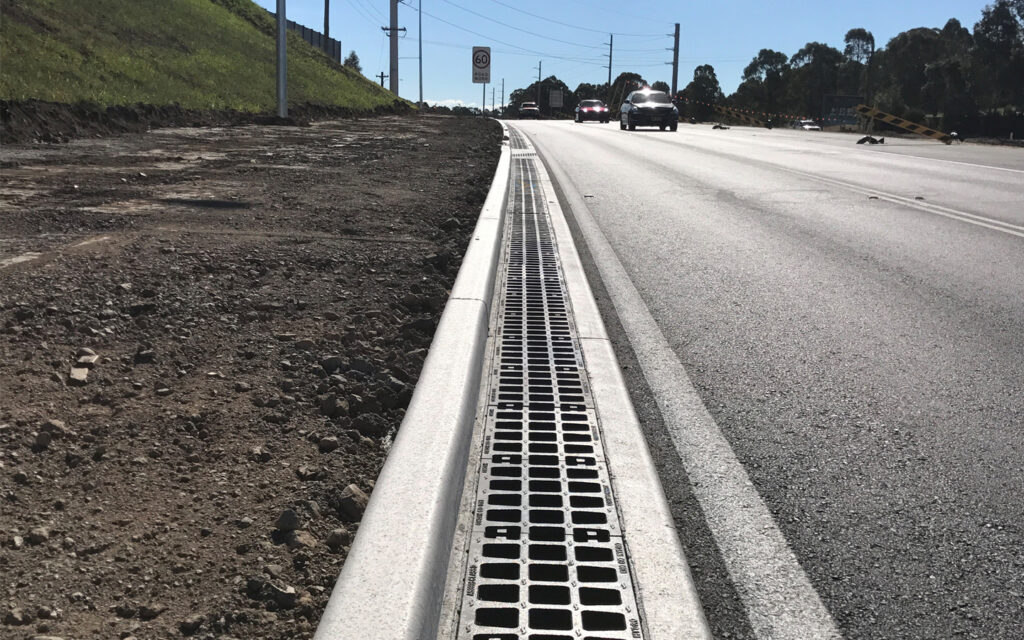 Products Used
300mm CO Cast Iron Edge Rail System/ C3000
Ductile Iron High-Flow Profix Grate/ 723300