The Project
The recent $300 million expansion of the Melbourne Convention and Exhibition Centre, a joint project by the Victorian Government and Plenary Group, added 20,000 square metres to the venue. The expansion is fully-connected and integrated with the existing MCEC buildings, and includes a 9.000 square metre multi-purpose event space, a retractable 1,000 seat theatre, and new exhibition halls.
The Solution
A key feature of the new expansion involved the creation of a centralized indoor-outdoor "hub" space, designed to be the melting pot and access point for all visitors of MCEC. With the new area set to attract big events and 74,000 more visitors annually, a functional, adaptable, safe and visually appealing drainage solution was required.
Hydro's locally-supplied stainless steel grate and frames delivered outstanding results. Functional and versatile, Hydro's stainless steel wedgewire heelguard grating was used throughout this project for drainage, ventilation, as well as visual appeal. Hydro's stainless steel drainage systems delivered multiple benefits, including a safe and trafficable finish for pedestrians and maintenance vehicles, and visual cohesion between the old and new areas of MCEC. 
Photo Gallery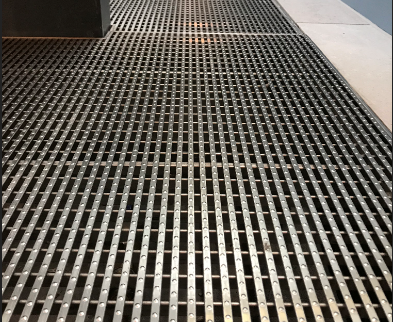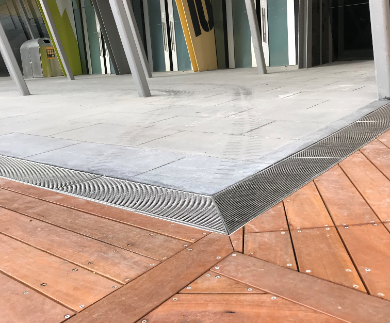 Products Used
Custom-made Hydro Stainless Grate and Frame
Hydro Stainless Steel Wedgewire Heelguard Grates